The World's First Center for Canine Enrichment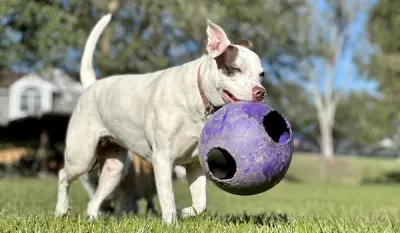 OUR PURPOSE IS STRONG AND CLEAR:
TO ENRICH THE LIVES OF OUR DOGS
Freedom of space
Natural Habitats
Preserving and protecting normal and natural behavior
Promotes healthy muscle tone
Relieves stiffness
Improves mood and alleviates stress
Learning through play
Supporting all life stages
Builds rich social experiences with dogs of all ages and sizes
"We believe when dog parents become educated, they will stand up and demand change for the way we care for dogs. Building an educated, informed, compassionate, life-enhancing tribe of dog parents is our passion." – Doglando
Puppies 8 to 13 weeks old begin with our Potty Training and Puppy Development (PTPD) program, then "graduate" into our 6-week Pre-K9 training, designed for puppies 4 to 6 months old to establish foundational habits that will strengthen your bond with your puppy, and prepare you for more advanced training in real-world environments.
Adult dogs (and puppies 7 months and older) may be enrolled in our Enrichment program, where they can enjoy Doglando's nature-rich campus, after completing a Behavioral Assessment.
Senior Dogs (over 8 years) enjoy our nature-rich campus at our monthly Senior Dog Stroll events.
What Doglando means to our members and their dogs…
"We are creating memories for the most remarkable association between humans and dogs in captivity, by allowing dogs to be free. This enables companion dogs to live a natural dog's life and still remain on affectionate terms with humans and our society at large.
We believe, beneath every behavior there is a feeling. Beneath every feeling is a need. And when we meet the needs, unique to each individual, we are better able to understand just how poorly they're living. Then, it becomes a matter of dealing with the cause, and not the symptom. As a result, we're able to heal deeply."
– Doglando (about the model of care we call Canine Enrichment)
Ready to join our family?
Ready to join our family?
12276 E Colonial Drive
Orlando, FL 32826
(407) 574-3160 
Ⓒ 2023 Doglando. All rights reserved.
Children & Youth Programs