We're happy to offer an array of services, which you can add onto our Enrichment program:
Does traffic have you beat?  We can't clear traffic, but maybe we can help.  Our Dog Bus can help save you time and gas by picking your dog up from your home in the morning, and delivering them safe and sound at the end of the day.
If you are in one of our pickup areas, please consider taking advantage of this service!  If you are not located in one of our current pickup areas, please let us know you are interested, and we will see what we can do!
Dog Bus Service
Pick up and drop off services are available for $10 each way, per dog.
We currently serve these areas:
Avalon Park: Monday – Friday
Baldwin Park: Tuesdays & Thursdays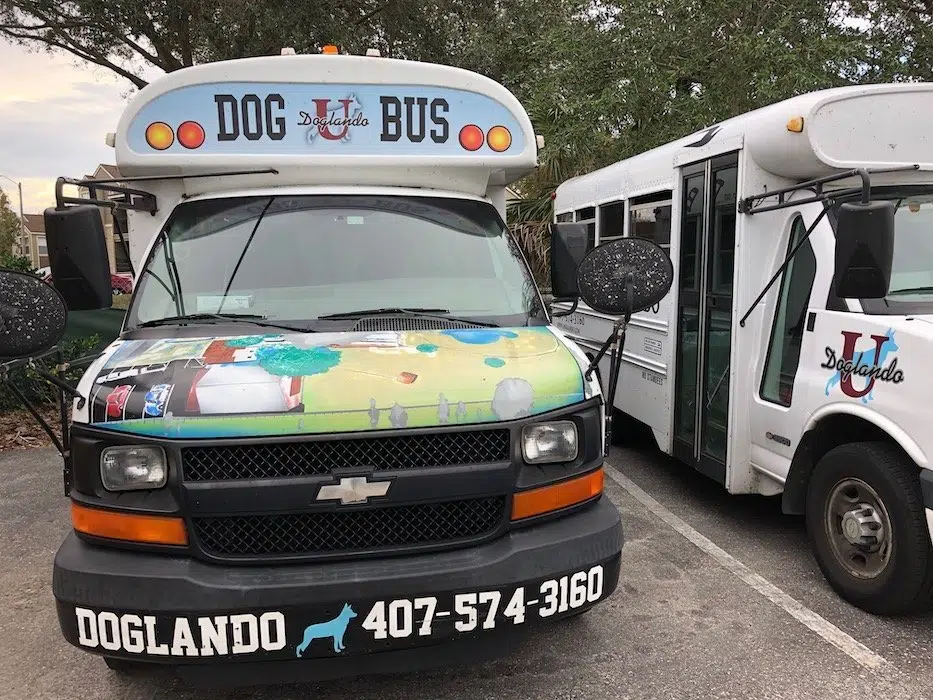 Being a Doglando dog means getting dirty!
From dirt and grass, to sand, water and mud, our dogs know how to get down and dirty and embrace their wild side.  
And, we know that isn't exactly what you want to take home at the end of the day!
All of our dogs enjoy a "blow off" service at the end of each day before going home.  We use an air blower to blow any dirt, grass, sticks and sand from your dog's coat, drying them off at the same time.
We also offer weekly baths strictly to our Doglando members.  Your dog gets bathed on the same day each week, and enjoys playing in the morning before their relaxing bath in the afternoon.
Our weekly bath service includes:
Shampooing
Conditioning
Brush Out
Ear Cleaning
Nail Clipping and Sanding (if necessary)
Blow Dry (no heat)
In keeping with Doglando's philosophy for enriching dogs' lives, our grooming is not an automated system.
Each dog is individually worked with to ensure the groom is done in the most humane way possible. We teach our dogs how to get in and out of the tub on their own, to turn on command in the tub so we don't have to pull them, and to offer us their paws for trimming.  
All day in our Enrichment program we work with your dog to practice these behaviors in a fun way, so that when it is time for a bath your dog is more confident in what to do.
Yes, this takes more time than just rushing through a bath. But, we believe in investing in our dogs, and in our members.
This is why we ONLY offer our grooming service to active Doglando members.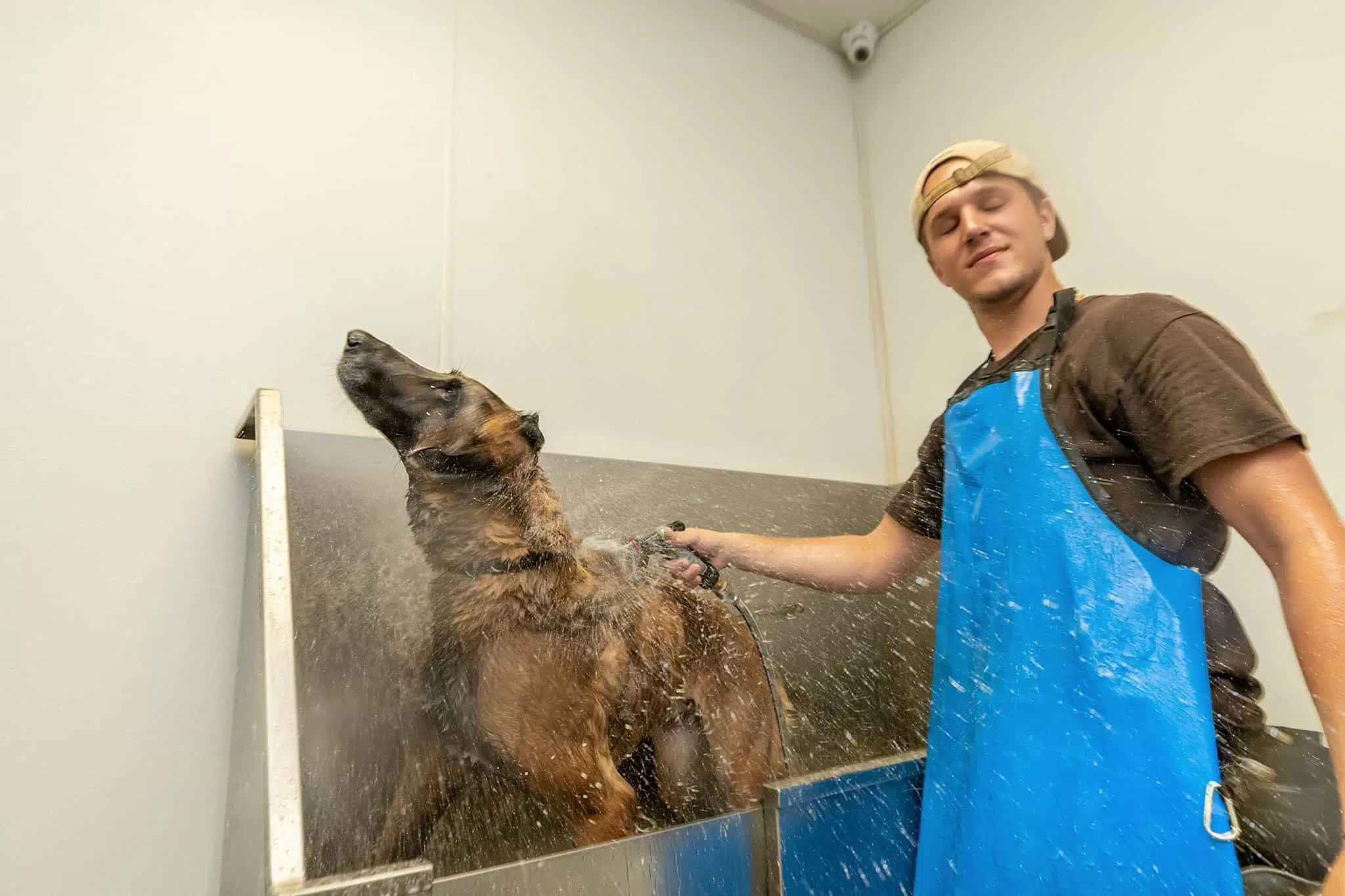 Swimming is an integral part of offering enrichment. Swimming teaches dogs to learn to carry their body and weight in a different way than when on land. It activates so many other muscles that become lame when only provided with exercise on land.
In addition, it is an excellent skill to teach all dogs. Learning how to swim and how to enter and exit a body of water is quite a significant skill to teach dogs (especially Floridan canines).
At Doglando, we believe swimming is super-important because it:
helps strengthen our trust with the dog
assists the dog in regulating his or her internal temperatures
is soft on the dog's joints
improves muscle tone
Most dogs love water when given the opportunity.
Ready to join our family?
Ready to join our family?
12276 E Colonial Drive
Orlando, FL 32826
(407) 574-3160 
Ⓒ 2023 Doglando. All rights reserved.
Children & Youth Programs